Hi, biomed students!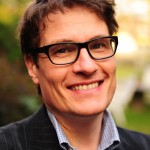 I know that you are having a busy time studying Molecular Medicine now before Christmas, but here is some stuff to have a look at before my lecture on Wednesday. I promise I will put in some extra effort to make it worthwhile to attend!
Looking forward to see you all!
O.
My slides from last year
(A partly modified slide deck will be published here after the talk)
A PPt for scientific presentations
Some links to study before my talk
Scientia Crastina
If you have a special interest for research communication, read more about this web site and go exploring. The FB page has a very interesting feed, curated by Adrianna Kryczka from the Medical University of Warsaw (with some assistance from me).
0
0
olle
olle
2015-12-07 14:52:48
2015-12-07 14:59:42
Solna, 9 december 2015